Welcome To You
My Lineage
Reiki Sessions
Questions Answered
Origin of Reiki
What is Reiki Energy
The Reiki Principles
Metaphysical Study
Chakras
Class Schedules
Reiki & Chakra Classes
Hosting a Class
Light Worker
Planetary Grid Project
Raise your vibration
Angel Energies
Crystals and Stones
Quotes Links
Books -- CD's
Psychic Portrait
Special Events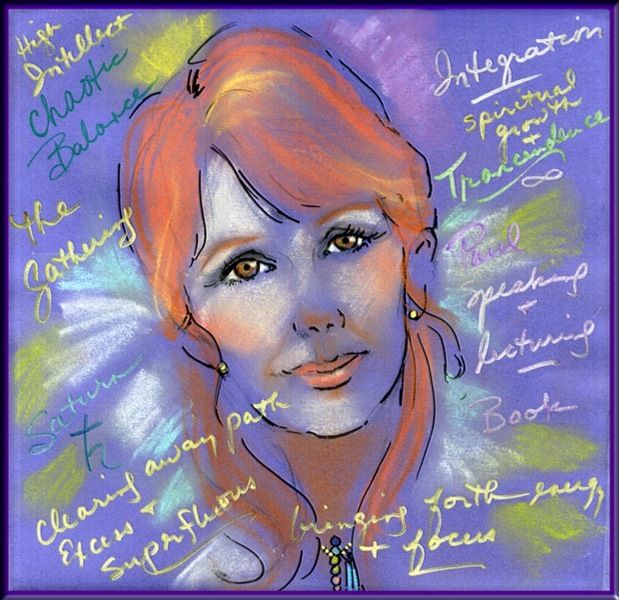 My Psychic Portrait (Lady Cas)
By
Karen E. Rosenberg
(727) 895-8060
urthboundmystic@aol.com
From the Artist:
Traditional portraits only record the physical characteristics of the sitter or subject being depicted. But Psychic Portraits include impressions that go beyond the physical: color impressions, people or things associated with the subject's past and future, and oftentimes the emotional life of the subject.
In a traditional portrait the artist adheres faithfully to the facial and bodily characteristics of the subject. In a Psychic portrait, although the physical form will usually be recognizable, the Artist/Medium may subtly alter appearances to express the extra-"ordinary."
Names, colors, objects, words and numbers may all be among the elements in the finished reading.